The Varnish Analogy that Leaves You Hungry for Answers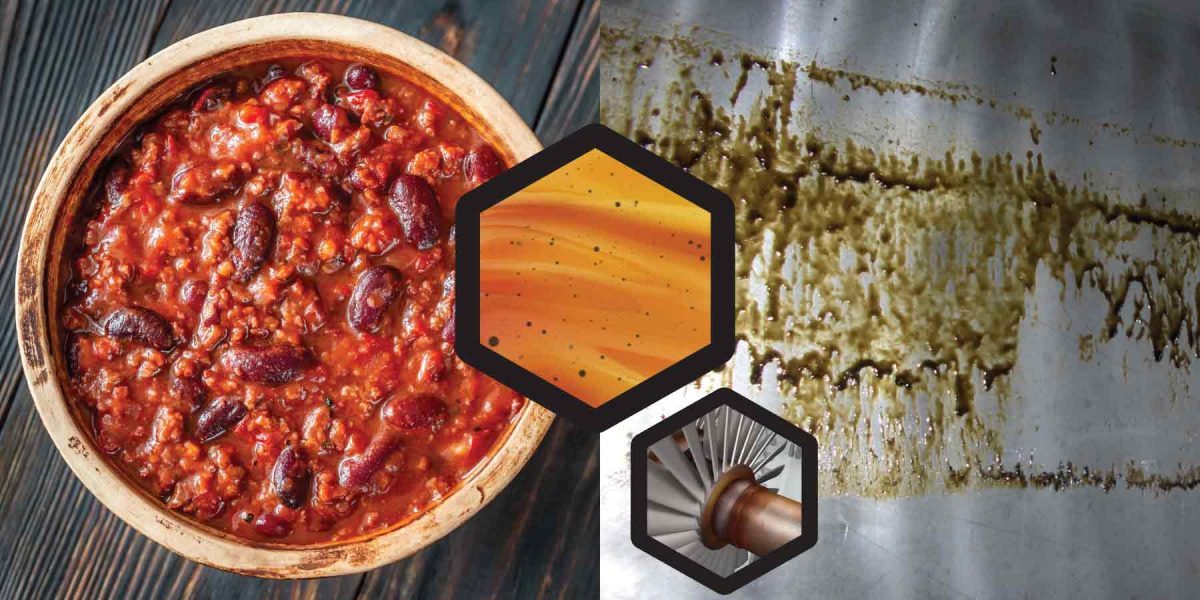 Caution: The analogy Wes Cash used in this Unboxing made possible by Hy-Pro Filtration and Noria Corporation, may result in the following side effects.
Leave you desperately hungry for a bowl of Chili.
Make you think twice about microwaving your Chili in a plastic bowl.
Shift your mindset and leave you hungry for answers on how you can prevent varnish from forming inside your lubricant and hydraulic control systems.
Don't worry – these are all natural responses.
"If you've ever had left over chili and you have it in a plastic bowl and microwave it you'll notice that you have the oil from the chili cooked to the side of the plastic bowl. Obviously you don't want that in your plastic bowl. Likewise, you don't want that in your machines either. And this is what is happening. You may have a hot surface inside the machine and the oil cooks to it. In fact, any thermal stress of the oil leads to this, affecting the functionality of the machine."

Wes Cash, Vice President Service, Noria Corporation
Thank you to Hy-Pro Filtration and Brad Bainbridge, Marketing Director, for including us in this Noria Corporation Unboxing opportunity of our SVR™ Lubricant Conditioning System.