MEET ICB AW
Anti-wear (AW) hydraulic oils are found in various applications, from small assembly processes to integrated steel and paper mill applications. Offering excellent protection against corrosive acid and metal surface wear in critical hydraulic systems, Anti-wear hydraulic oils break down to form varnish due to oxidation of their base oil and additive depletion.
ICB® AW, patented ion-exchange technology, selectively removes varnish and key varnish feedstocks continuously. Rather than wait for these breakdown products to cause harm, ICB AW breaks the accumulation cycle preventing varnish problems.
Proactively manage anti-wear hydraulic oil chemistry with ICB AW.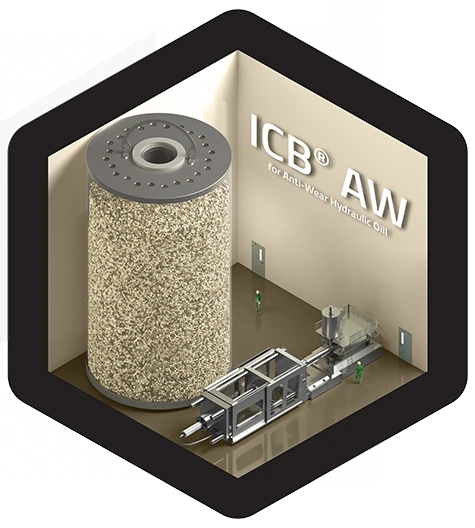 ICB AW Features and Benefits
Selectively removes varnish and key varnish feedstocks
Does not impact the lubricant's antioxidant or AW additive levels (verified in advance)
Reduces high MPC varnish potentials and maintains them when they are low
Reduces fluid waste, disposal costs and environmental impacts
Reduces system maintenance and failure costs
Creates a trouble-free operating environment with predictable outcomes and costs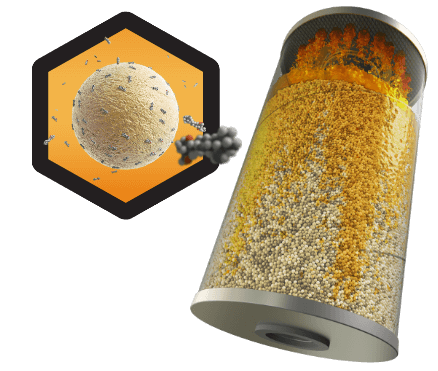 ICB AW
Safe, reliable and cost-effective chemistry solution for in-service anti-wear hydraulic oils focused on the root cause of degradation: oxidation.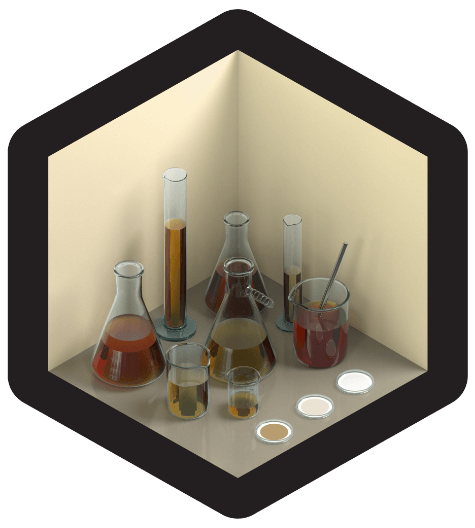 Our Fluid Technical Center is Your Answer Center
EPT Clean Oil's Fluid Technical Center is a state-of-the-art lubricant research facility, offering specialized analysis and comprehensive evaluations. We take the routine out of oil analysis, providing a complete picture of your anti-wear hydraulic oil condition as per the guidelines provided in ASTM D6224.
From advanced testing to the expert interpretation of results, our team of professional and Ph.D. chemists are here to provide the data you need to make informed decisions about your critical assets. You can expect more when you partner with our Fluid Technical Center.
Our Lube Oil test package, applicable for anti-wear hydraulic oils includes:
Acid Number
MPC Varnish Potential
Antioxidant and AW Additive Levels
Viscosity (40°C)
Water
ISO Particle Count
Dissolved Metals
Fluid Color
SVR® for Contamination Removal
While the presence of anti-wear additive packages protects hydraulic components, these mineral oil-based lubricants chemically break down over time. As operational demands fluctuate in the critical hydraulic systems, two variables are often overlooked: oxygen and heat. As oils chemically break down, acids attack the oil and mechanical components. Even more harmful, varnish precursors are generated, increasing the tendency for varnish deposits to form on mechanical surfaces. When this happens, the performance and reliability of hydraulic equipment suffer.
SVR® is an engineered lubricant conditioning system that works 100% of the time, targeting the underlying cause of lubricant failure: chemical breakdown. Backed by patented ion-exchange technology, ICB AW, SVR removes acids and dissolved oxidation material as it is generated. Only by managing oxidation levels can the root cause of lubricant deposits, or varnish, be eliminated.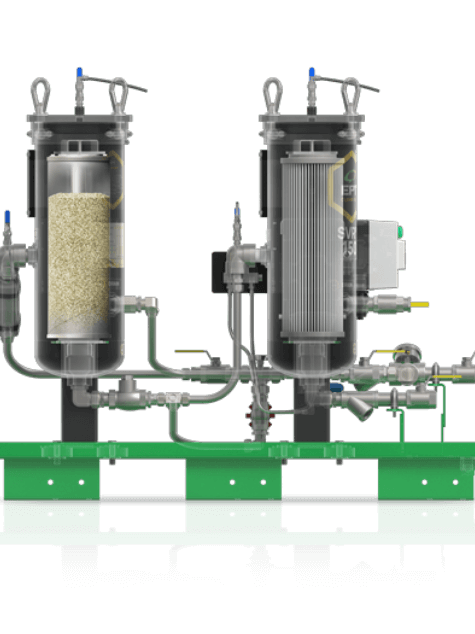 SVR Features and Benefits
Eliminates soluble varnish at the molecular level, preventing the oil from becoming saturated and forming varnish deposits
Maintains consistent fluid quality and performance
Improves hydraulic system performance and reliability (cycle times etc.)
Restores low MPC varnish potential
Manages fluid life with as little as 5% annual top-up annually
Significantly extends oil life
Avoids flushing and related downtime
Eliminates the need for expensive after-market additives
Engineer approved system designed to facilitate rapid approval and deployment
Very low maintenance and time requirements – turn it on and let it run
No downtime – SVR can be installed without an outage
SVR can be combined with TMR™ N2, an engineered nitrogen generation system that removes water and oxygen within lubricant reservoirs. The combined approach of dissolved contaminant filtration and removing oxygen and water offers a comprehensive step-change in hydraulic oil maintenance, maintaining these oils in ideal operating condition – free of oxidation products, significantly extending oil life.