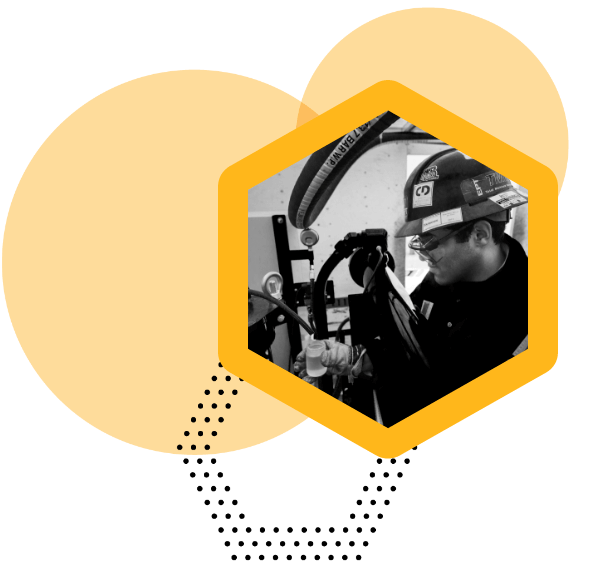 The health of your oil system is key to the reliability of critical equipment
Since 1994, EPT Clean Oil has been regarded as a leader in high velocity flushing services, lubricant polishing and chemical cleaning in Alberta and Canada-wide. Our industry leading services integrate next generation filtration technology and lubricant management expertise to drive strategic execution of customer projects.
We provide comprehensive solutions focused on lube oil purification, dehydration and varnish removal. Our team of professional Service Technicians ensure you:
Meet or exceed ISO and NAS cleanliness requirements
Extend equipment, oil and filter life
Reduce system maintenance and downtime
Redefine rotating and hydraulic equipment flushing and cleaning services with our integrated lubricant maintenance solutions, best-in-class equipment and professional service technicians. You can come to expect more when you partner with EPT Clean Oil.
From drain, fill and filtration to high velocity flushing services, you can come to expect more.

Experience and Professionalism
We have carefully established our reputation as not just a high velocity flushing services company, but a filtration specialist partner. Our technical expertise, the culmination of over 100 years of collective experience, is focused on providing solutions for cost containment, risk mitigation, safety and efficiencies.
As a member of ASTM's turbine oil committee, we understand the legislation, compliance requirements and industry standards. We also understand the multi-faceted issues our clients are facing and the complexities of current construction management. We will exceed your requirements with certified, professional and knowledgeable service technicians that embrace safety and maintain up-to-date tickets for high hazard work environments.

Best-In-Class Equipment and Filtration Technology
Our flushing equipment has been engineered based on 25+ years of flushing experience enabling us to provide our customers with unmatched performance in the industry. Our comprehensive equipment specific flushing plan examines and optimizes the cleanliness of your reservoir, heat exchanger, cooler and lube oil system components.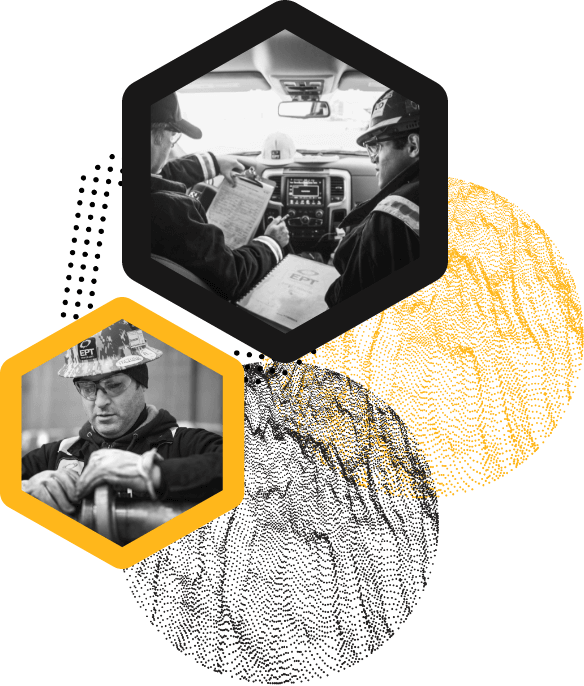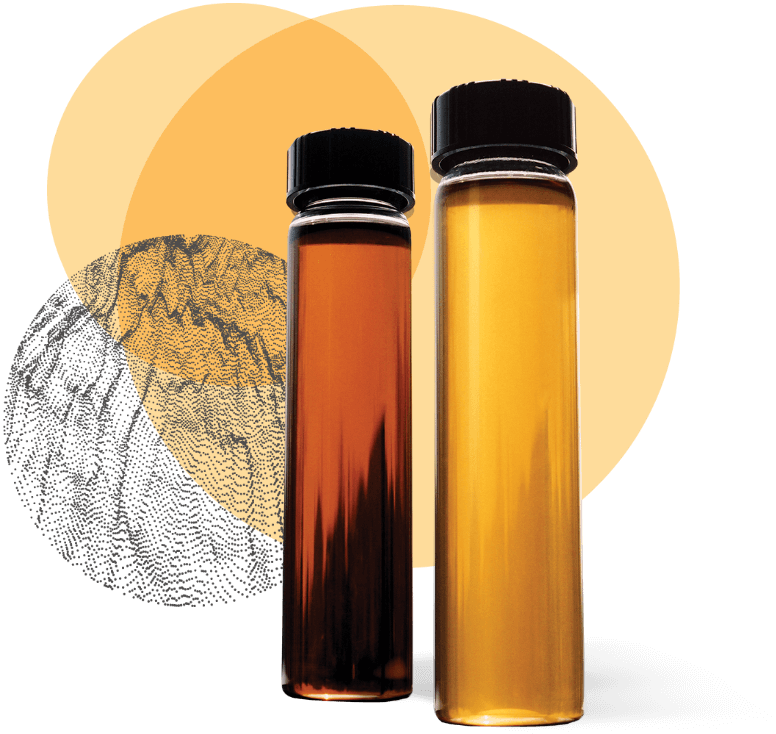 On-Site Real Time Oil Analysis
EPT Clean Oil's flushing program provides real-time, on the fly oil sampling, analysis and reporting by professional chemists. This enables us to qualify the condition of the oil and lube oil system components, as well as demonstrate performance throughout the flushing process. Our testing equipment comes with certificates of calibration, and we follow ISO and ASTM test methods.

Communication and Reporting
A professional daily report communicated to all stakeholders is essential to determine the appropriate path forward. EPT Clean Oil's comprehensive reporting will outline progress, results and document compliance with operational and safety protocols.

Cost Containment and Delay Prevention
As your selected field service partner, we work alongside our customers to lay down the foundation for a successful project. We work with our customers in advance to open the lines of communication, identify any potential gaps and provide the prime contractor or end user the opportunity to be fully prepared, minimizing schedule interruptions.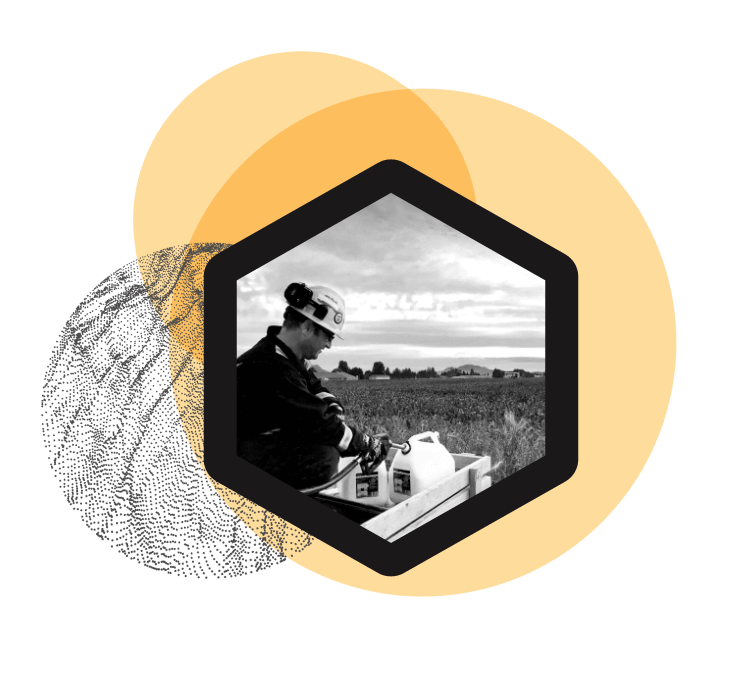 Are your assets achieving 100% output?
A sub-optimal performing cooler manifests production constraints and lost capacity. In normal operating conditions efficient functioning coolers provide a 20˚C delta to ensure equipment operating temperature ceilings are avoided. In the absence of adequate cooling performance, system downtime and costly production losses are a reality.
ecoREM, our non-harmful and ecological chemical cleaning service, removes unwanted contaminants including debris, oxides and varnish from piping or vessels. This ensures 100% production capacity and optimal performance by your asset.
Reduce maintenance and system downtime with ecoREM.
Turbine Brands We Service Regularly


---
What can I expect from EPT Clean Oil's high velocity flushing service?
EPT Clean Oil's approach is customized according to customer needs with flow rates of up to 600 gal/min. Our flushing process adheres to the ASTM D6439-11 standards incorporating other industry best practices and proprietary procedures based on our extensive experience in flushing to ensure successful results.
Does my new turbine need to be flushed?
Every new turbine needs a commissioning flush. Factory and off-site spools will contain contamination within, and this needs to meet OEM specs before start-up.
Does every refurbished turbine need a flush as well?
Yes, due to the possibility of contamination from bearings or gearbox failure.
Do I require a flush if I'm changing oil types?
In this case, a flush would be essential to remove old oil caught in low spots and connections/fittings so that it does not contaminate the new oil.
Do I require a flush if my oil has high ISO or particulate levels?
OEM filters on factory packages may not address levels of contamination. A flush may help, but an SVR®  skid with 1-micron filters could be a better solution.
If I have high AN or varnish levels in my oil, do I require a flush?
In this case, an SVR® would be a better solution as it addresses AN and varnish as well as varnish precursors to bring oil back into specification.
Would a flush help with high H20 content in my oil?
A flush or off-site filtration with a coalescing system would be a solution to your high moisture content. Also, utilizing a TMR® N2 on your system would benefit your oil reservoir by not allowing any moisture incursion into your system.
If I have high ISO in my system, would a flush help?
Check the specifications on your OEM filters. Sometimes OEM specifications only state 6-micron particulate filters or higher, and you may want to proceed with a lower micron rating such as 3-microns or lower.