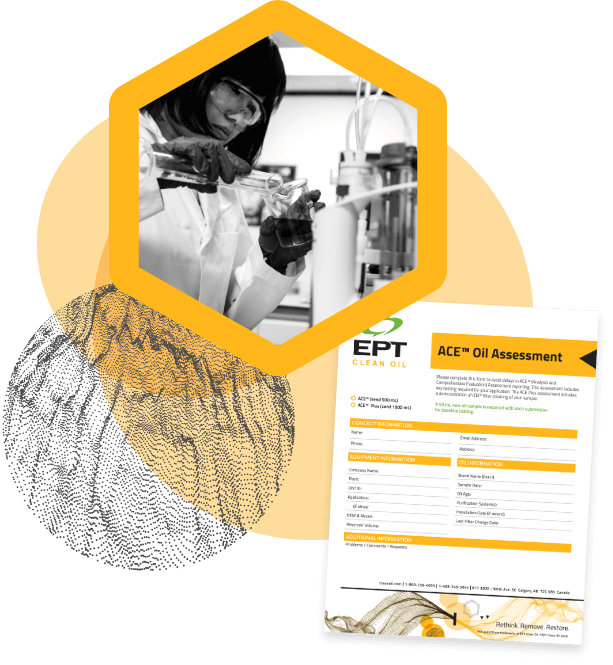 Our Fluid Technical Center is your Answer Center
EPT Clean Oil's Fluid Technical Center is a state-of-the-art lab, offering specialized oil analysis and comprehensive evaluations. Our ACE™ Assessment, performed by professional chemists, focuses on providing you, our valued customers, with a complete picture of your lubricant's condition.
Our testing packages are designed to provide in-depth evaluations and root cause analysis specific to your application. The resulting data is reviewed and interpreted by application specialists and PhD chemists, with concluding recommendations delivered in our ACE report.
You can expect more when you partner with our Fluid Technical Center. Our ACE Assessment goes beyond standard lab analysis to ensure key information isn't missed in the management of EHC fluids and turbine lubricants. From advanced testing to expert interpretation of results, our technical team is here to provide the data you need to make informed decisions about your critical assets.
Beyond Oil Analysis
At EPT Clean Oil, we don't just do oil analysis. We solve problems and deliver solutions. We are hyper-focused on the performance and reliability of your critical production equipment. Take a look at the things that set us apart:

People
Our Fluid Technical Center is led by Matt Hobbs, PhD and Min Joo Kim. Dr. Matt manages EPT Clean Oil's Technical Services, Research and Development, and Min Joo directly oversees all testing. Matt and Min Joo are professionals who bring the same level of dedication to your oil that they do to their families.

Industry-Leading Expertise
Our team has years of experience in fluid analysis and conditioning. We are certified, highly trained leaders, advancing the science of lubricant testing and management with organizations like ASTM, STLE, and ICML. We are passionate about using a science-based approach to help you achieve your goals.

Integration
Our Fluid Technical Center works closely with our Production and Field Service Teams. This combined breadth of experience and knowledge allows us to provide customer-centric solutions in a way that other labs simply cannot. EPT Clean Oil is your one-stop-shop for EHC fluid and turbine lubricant maintenance!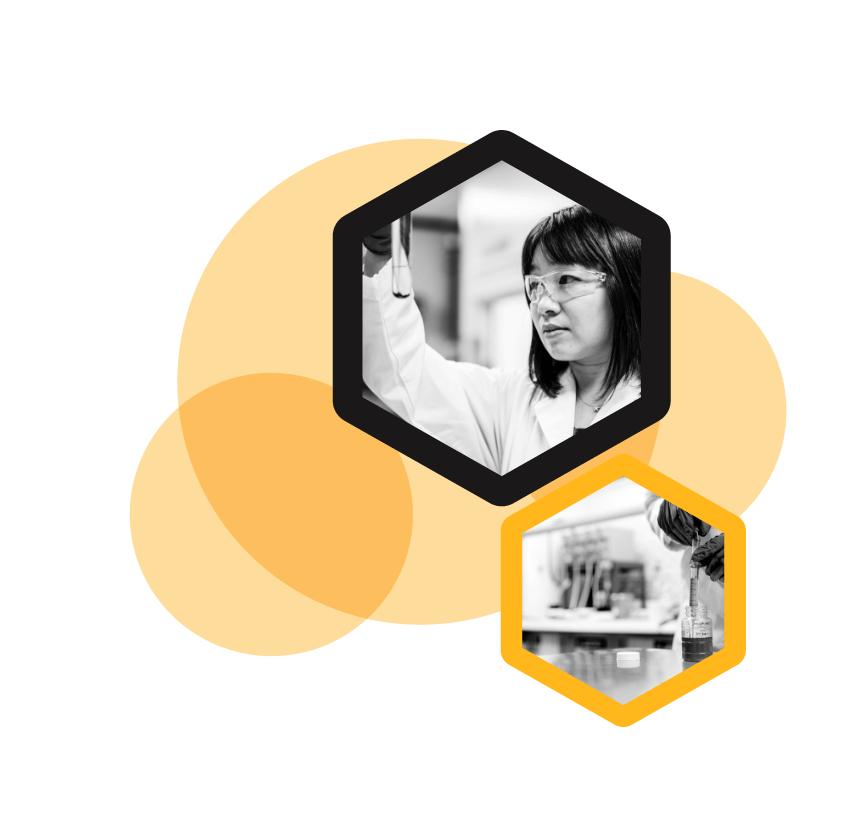 This Is What We Do
You don't call a plumber when your car won't start. So why would you send your turbine lube oil or control fluid to a lab that spends most of their time testing diesel engine oils?
At EPT Clean Oil, we specialize in lubricant analysis for critical rotating equipment and EHC systems. We don't want to be a jack of all trades; our focus is on being the masters of what we do. Each sample that is sent to the Fluid Technical Center is, therefore, examined uniquely. Our chemists take the time to review and critically analyze your results before outlining our findings. We focus on doing things right and providing the answers that you need.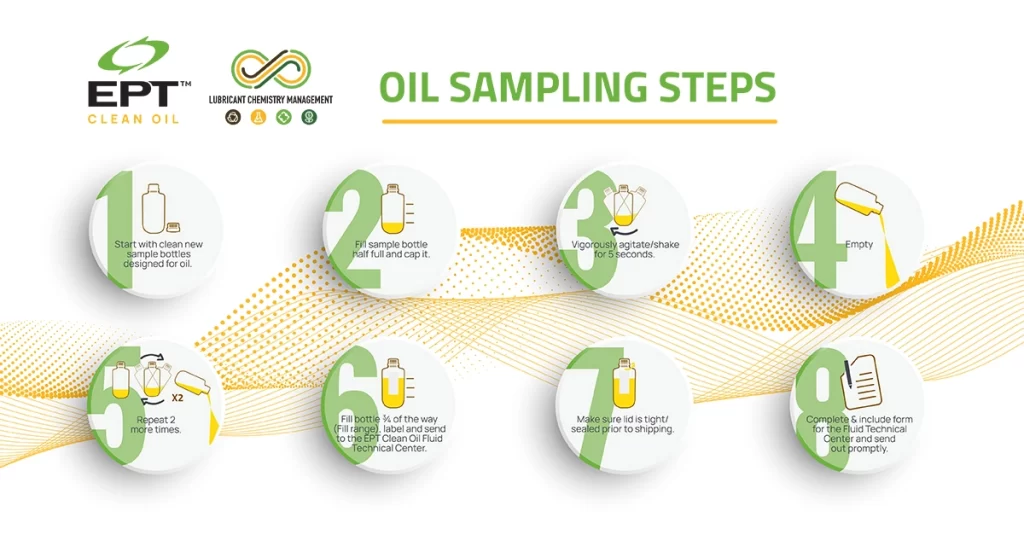 Seeing is Believing
At EPT Clean Oil, we don't tell you that we can fix your oil condition-related problems; we show you that we can!
Our ACE assessment process highlights potential oil-related issues and then demonstrates the impact that EPT Clean Oil technologies would have if employed on-site. To do this, we have developed sophisticated lab-scale versions of our filtration skids which allow us to clean your oil sample the same way that we would clean your oil reservoir. Every in-service oil has different problems. Our approach allows you to be confident that the solutions that we recommend will work in your actual application.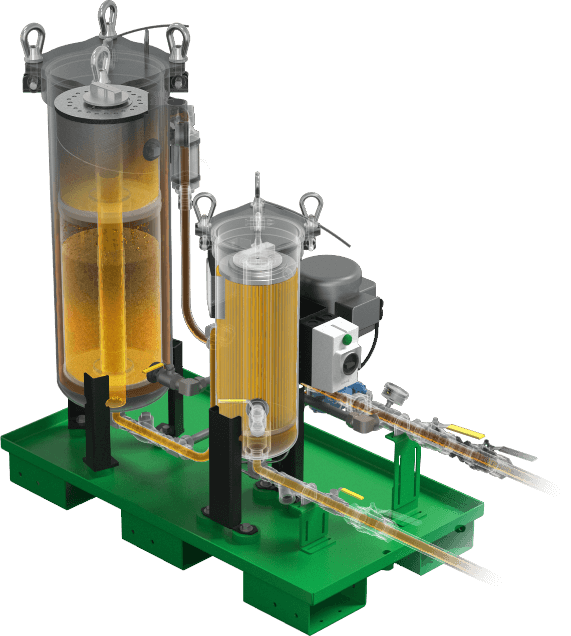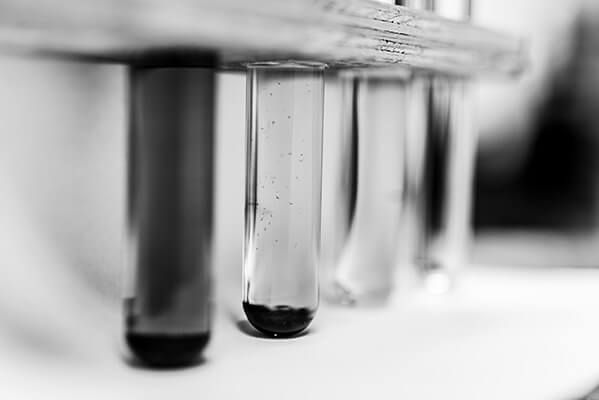 Ready to let our team take your maintenance program beyond routine oil analysis?