Gas Turbine Lubricant-related Failures and Solutions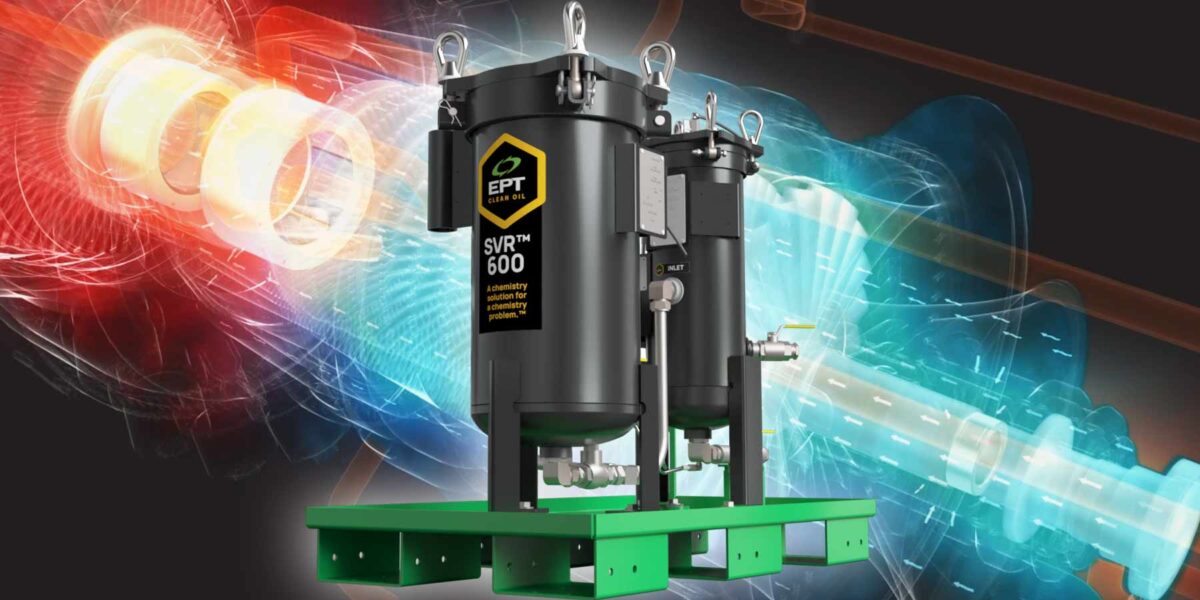 Optimize the Performance of Today's Gas Turbines
Fill, forget, dump, flush, repeat.
This consumable approach to lubricant lifecycle management has a compounding effect on asset predictability and costs. From the first day, a lubricant is put into service it accumulates dissolved oxidation by-products – the feedstock of varnish, constraining the life of the lubricant, contributing to gas turbine lubricant related failures.
Inline duplex filtration addresses particulate removal, but the capacity is limited and does not address lubricant chemistry.
The thermal control valve manages lubricant temperature and pressure, ensuring mechanical components are lubricated and run at peak efficiency. Excess heat degrades the lubricant, resulting in harmful varnish on component surfaces, and deteriorating bearings and seals.
Bearings play a significant role in the machine's overall reliability and rotor-bearing system vibration. Exposed to hot combustion gases, as well as compressed air, bearings and lubricants are subject to thermal degradation.
The result:
improper lubrication which accounts for up to 80 percent of bearing failures
degraded babbitt condition
increased friction due to varnish and particulate accumulation leading to adhesive wear
high rotor vibration which can damage the bearings
Lubricant contamination:
dramatically shortens bearing life
contributes to thermal degradation
results in improper lubrication
results in harmful varnish on component surfaces
exponentially increases filtration requirements
Meet SVR® RO, a full-time lubricant chemistry management solution. Backed by patented ICB® RO and high-efficiency particulate removal filters, SVR addresses lubricant breakdown at the molecular level, cleaning the lubricant every time it cycles through the dialysis style loop.
With the SVR installed:
The lubricant enters the restoration phase
Deposited contamination dissolves back into the oil via chemical equilibrium
Temperature control is regulated increasing equipment availability
Inline duplex filter life is extended
Lubricant properties are restored, extending available life
Proper bearing function is restored mitigating vibration and failure
Asset availability, predictability and reliability is restored
Prevent gas turbine lubricant-related failures with an industry-leading defense shield. Be the hero. Join the installation movement.