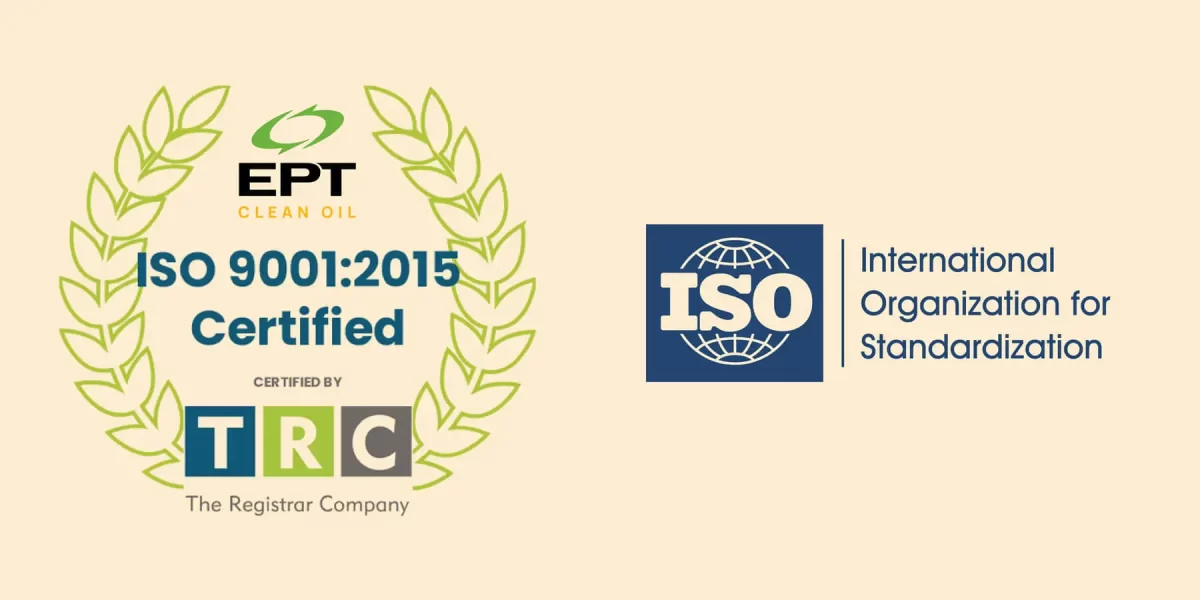 EPT Clean Oil is pleased to announce the completion of ISO 9001:2015 QMS Certification. The Registrar Company (TRC) presented the ISO 9001:2015 QMS certificate to EPT Clean Oil Tuesday, November 16, 2021 following a quality management audit conducted by J. Presley Consulting Inc at our Calgary Head Office.
ISO 9001:2015 defines the quality framework and guiding principles that can be used to create efficiencies, aligning and streamlining processes throughout EPT Clean Oil, to meet regulatory requirements. While EPT Clean Oil had a framework for processes and procedures that were the basis for the day to day operations, the ISO 9001:2015 certification ensures we are operating at what we and many of our customers believe to be one of the highest and most recognized standards in our industry.
EPT Clean Oil began the ISO 9001:2015 QMS certification journey on May 4, 2021 with an initial internal audit to gauge the gaps in our processes against the seven quality principles of the standard. In collaboration with Senior Leadership and functional area representatives, the ISO team committed to accomplishing one goal: securing ISO Certification before the end of 2021. From action lists to document control, the commitment was evident day in and day out to push us across the finish line. Operational procedures and standards were documented, gaps identified and resolved, and risks were mitigated. The team worked tirelessly on a compressed timeline, while still managing their regular day to day.
"The ISO 9001:2015 QMS certification demonstrates EPT Clean Oil's commitment to meeting quality standards and requirements within our manufacturing processes. This milestone achievement wasn't easy, but it was worth the effort, with a great system in place now that will open a lot of doors for us."

~Audrey Scott, Production Coordinator and Quality Manager
The ISO Certification Committee was comprised of many functional areas, but to give credit to the individual team members, we are proud to give recognition to the following:
Audrey Scott, Production Coordinator and Quality Manager
Matt Hobbs, PhD, Manager, Fluid Technical Center, Research and Development
Steve Boettcher, Product Line Manager
Peter Dufresne, COO
We would like to thank the team mentioned above, who volunteered to take on this enormous, fast-paced project. We would also like to thank those employees who stepped up behind the scenes to support all the requirements that were placed upon them to execute individual tasks and support the ISO team in our quest for ISO 9001:2015 certification. This certificate benefits both our customers and employees as we pursue continuous improvement in everything we do.